Concrete chunks
An introduction - blog #1 Friday 3 April 2020, Veldhoven
Even after it has been broken up into little chunks, it keeps going and can still be incorporated into a different composition for a new project. A multifaceted construction material called: concrete. In "Concrete chunks", Gerard Brood talks about his work as Senior Quality Officer and Concrete Technologist at Byldis. As well as a passion for his work, he also loves describing his observations. In this first blog, Gerard introduces himself.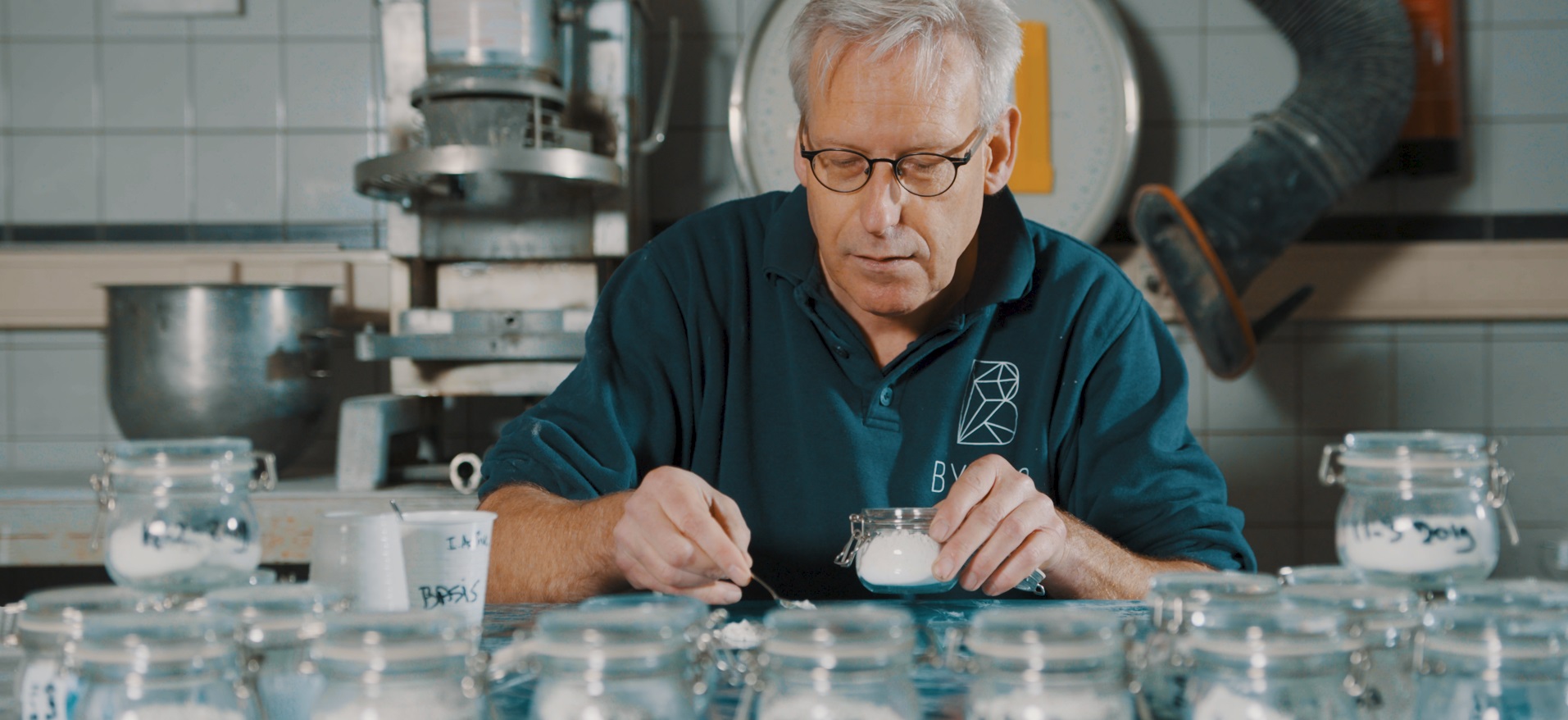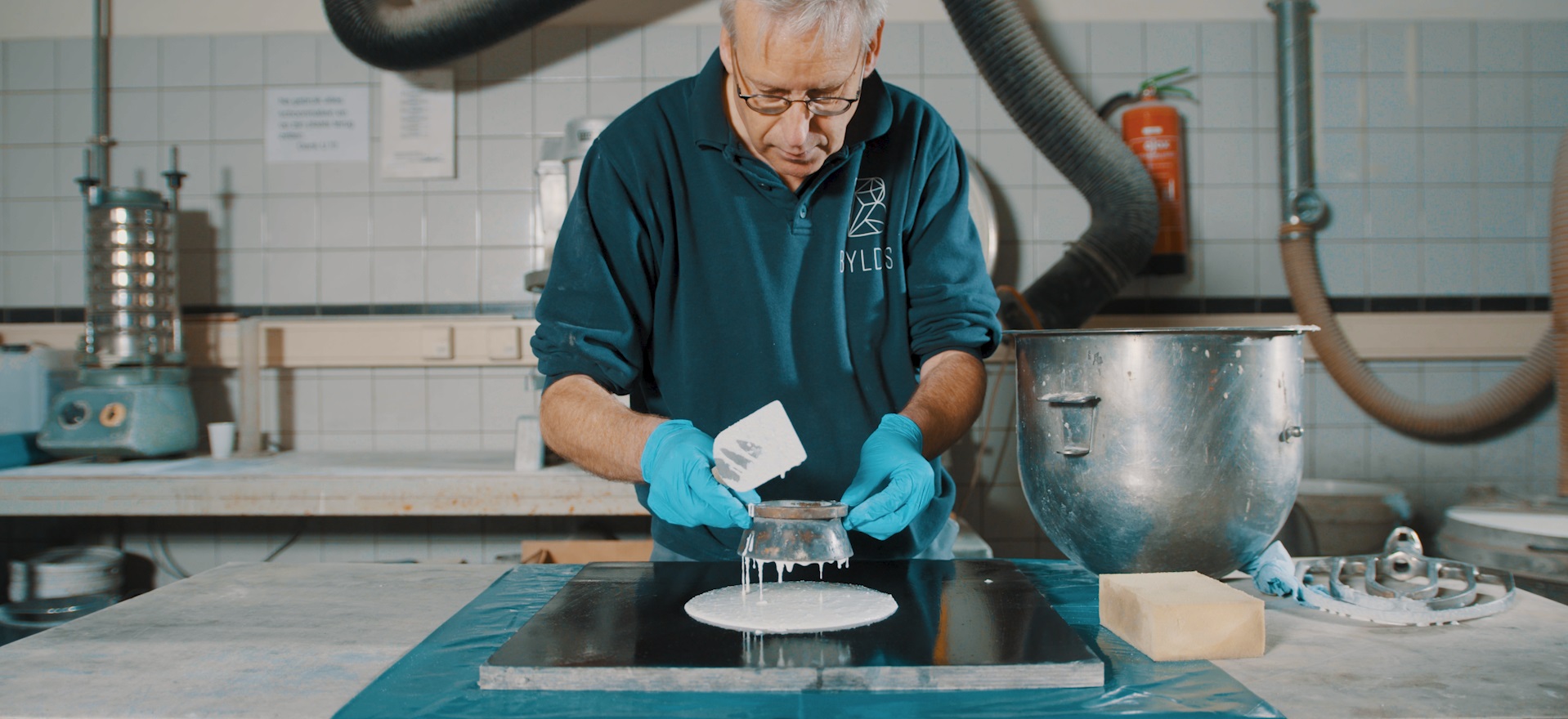 An introduction..
Everyone knows how 007 introduces himself. I've always wanted to write something like that, but never found a good enough reason. Until now:
My name is Brood – Gerard Brood.  
That's it, as far as the comparison goes, as I am a concrete technologist and I drink tea without sugar. According to my digital signature, I work under the title of Senior Quality Officer. Senior stands for a total of 35 years' experience of working in, on, with and almost under concrete chunks. After all this time, I can still regularly be heard to say, full of enthusiasm: "Dear people, concrete is a wonderful material and you can really make fantastic things with it!" Let me briefly share my working environment with you. Not immediately in detail about concrete and all its different aspects, but I just want to let you taste the atmosphere at Byldis.


Just another day, early 2020
Deep in thought, sitting behind my desk, I suddenly hear clearly resonating footsteps and several voices coming from the hall towards the office of the Byldis concrete laboratory in Veldhoven. An unannounced visit, led by at least one of my colleagues, is coming my way. I see the group turn right into the laboratory and the yellow-orange reflector vests on the back of their striking clothing confirms that they are visitors. As a friendly and energetic colleague explains all about everything we do, I catch the words "just have a quick look to see if Gerard is around". My deep thoughts evaporate at these words and I try to anticipate this (as yet unknown) imminent visit. Listening to the conversation, I realise that I have been introduced as the man who knows everything about concrete.
The tone has been set. Of course, I do not know everything about concrete, but my enthusiasm for this construction material is more important right now than the still unknown information about the project to be realised. Depending on the questions and/or comments, I quickly know which direction the precast concrete concept is going. It is important in this phase to use the right arguments – no to tell 'far-reaching and fabulous' stories, but rather to explain, in a down to earth way, what kind of impact precast concrete can have on the construction wishes.
It is always great to explain what concrete is and talk about all the things you can make with it. It never gets old. All around me are various examples of concrete blends made using a simple tile mould. Just let your imagination run wild and think about what this could look like incorporated into a new and unique building. The natural concrete appearance gives the building the character you want. No two projects are the same as the choices are endless. People have a tendency to be 'anti-prefab', because it is thought that 'prefab' essentially means making lots of the same thing. But this is not the case when it comes to concrete blends, as there are always unique concrete appearances emerging. In all these years, no two projects have ever had exactly the same concrete blend.
I see my colleague look towards the factory hall and know that the words "let's continue our tour, as we're on a tight schedule" will follow. But these things always take longer than expected and a one-hour tour usually takes at least 50% longer. It's a good thing we can tell them that the opposite is true with construction time. The tour continues further through the factory and each department delivers its share in trying to realise the visitor's building dreams. Everyone's personal enthusiasm is linked to their passion and shared knowledge.
I realise that 007 takes care of his world-saving activities in a much more exciting way and that the only contact he has with concrete looks pretty painful. But just so you know: "We've got a license to blend this stuff".

Written by: Gerard Brood, Senior Quality Officer at Byldis Prefab