Long live - more than one lifetime - concrete!
VELDHOVEN - 3 April 2023 - blog #7
In this seventh blog, Gerard talks about tombstone texts, this era of sustainability and building relatively quickly and for "forever".
During a conversation at a birthday party at the end of the evening, we ended up in a cross-mix of all kinds of discussions in which a tad sinister topic was not avoided. The question went around - what would you like to see on your gravestone?
With serious and equally funny texts, a description was shared from each attendee. So between the strong drink and nuts, I came up with the slogan for myself:
G.H. Bread is dead but
fortunately 100% biodegradable.
Rest assured this blog is about concrete - funny a product built from natural materials but not 100% biodegradable or ever will be..(?)
Welcome to this era of sustainability, sustainability and more sustainability. You would get tired of it. Yet it rightly demands attention in the construction world because building materials "used to be" tested first on their function - in today's times, the label is now looked at first to see if it continues to serve our well-being for now and later. That eco-friendly aspect is preferred even if it is a little less functional than desired after all.

"A product containing solvents doesn't come into our house anymore"!
Concrete is basically a mixture of binding agents; sand, gravel and water. The binding agent is traditionally cement or a variant thereof. As a concrete technologist, it is normal to mention the term cement in the concrete world. As a (blog) writer, words are chosen that sometimes need to come across as firm and sometimes soft. The word binder sounds softer. Cementitious concrete gets a label it does not deserve; cement has been the unifying factor for hundreds of years and to this day is the factor that gives buildings the strength and conquering power that nature and sometimes human violence can defy. Concrete structures do so not once or twice. but many times over a period of 100 to 200 years and beyond. In theory forever and what speaks for them; hardly any degradation takes place. Indeed, the hydration process never stops, concrete only gets stronger and harder over time. Concrete gives the building character.
Still, just as a metaphor: I will probably be buried in a wooden coffin, but will not lie naked in it. They will dress me neatly with what I liked to wear in the flesh. Those clothes and footwear will eventually be absorbed by Mother Nature as well. There is a shared parallel with prefab thinking acting and perhaps extreme environmentalists now think to read that concrete is dead and buried - no - what has been offered by nature will never be lost.
A concrete element comes to life by pouring it into a formwork. The process of putting a concrete element into a building for "eternity " is the dressing up from the metaphor. Think of the formwork / reinforcement / pouring facilities / crane operations / transport etc. There is a big difference though and that is the fact that I am not eternal, but the concrete element could be.
"Are we waiting for that?"
The technologies emerging around us left and right provide the variation in functionality of a concrete building. Recycling, repurposing, dismantling, rebuilding and so on of an object gives it the freedom and longevity for what was already referred to as "The After Live "in Egypt.
Concrete is composed of natural materials and the latest developments are moving towards cement substitutes. The binder industry is shifting towards a process in which the properties of cementitious concrete do not lose out on permanence and so-called "second and third lives".
The durability property of concrete is linked to the process of creating environmental relief.
It also goes and should go quickly but not hastily. Environmentally damaging aspects are reduced in small steps at Byldis. 'Big steps fast home' is another side of a precast thinking aspect when a project in the form of a residential tower actually takes to the air. Properly considered, in fact, it is also an environmentally-relieving process because finishing the tower six months or even one year earlier makes a considerable contribution to reduced Co2 load than traditionally building an equivalent project on the same square metres of earth.
Building relatively quickly and for "forever" - how too much of an environmental burden?

long live - more than one lifetime - concrete!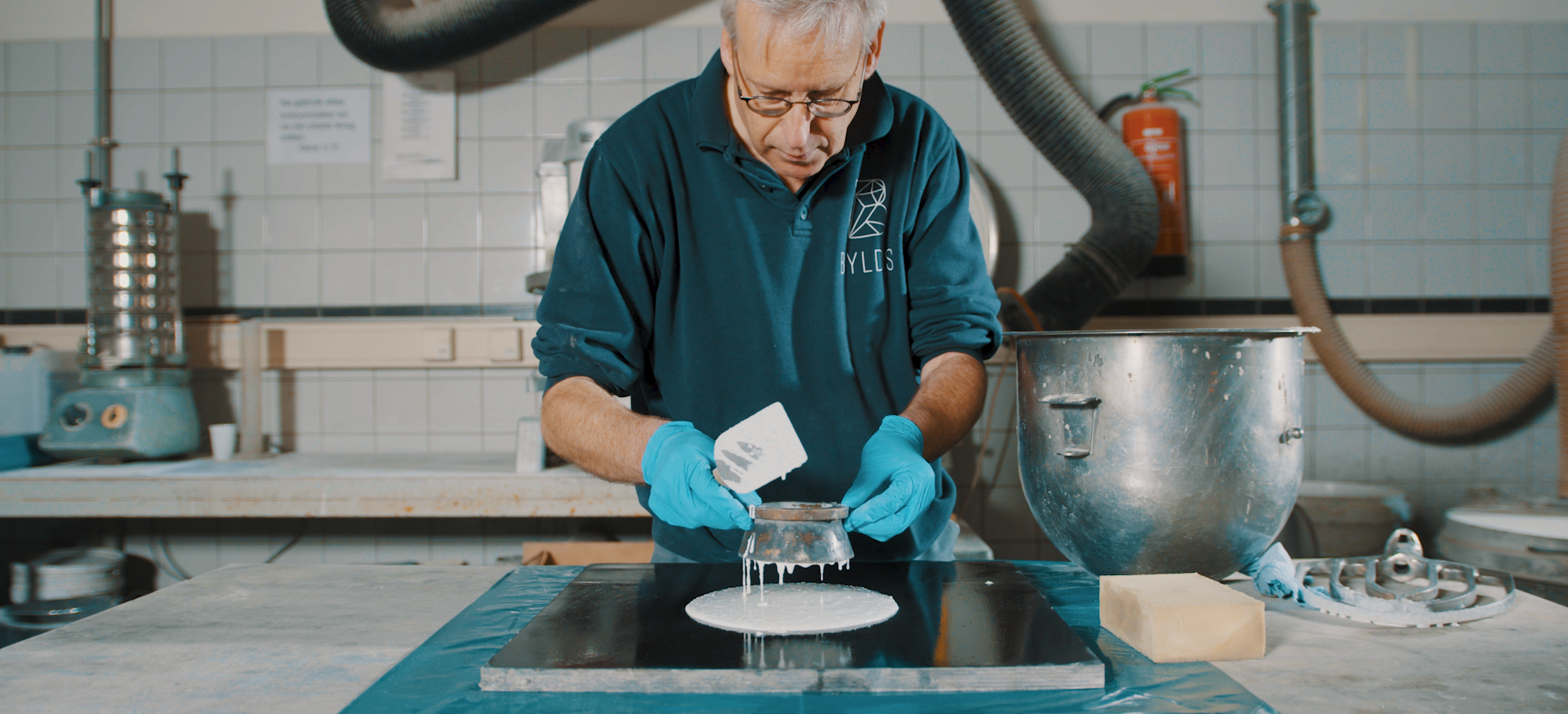 But wait... there's more! 
In "Concrete chunks", Gerard Brood talks about his work as Senior Quality Officer and Concrete Technologist at Byldis. As well as a passion for his work, he also loves describing his observations. Want to read all the blogs? Go to: all concrete chunks.